Pinscentral.com
and its partners have been providing lapel pins since
1968
. We have provided millions of lapel pins worldwide to consumers and large corporations alike - each with the Personal Service that ensures that new customers become repeat customers.
We offer:
Top Quality pins
Best Prices
Fast, Reliable shipping
Easy to use, fully SECURE online ordering
100% Satisfaction Guarantee
About our lapel pins
---
All our lapel pins are high quality items. Pins may be made by different manufacturing processes: the type of pin is indicated in the product description.
All items, (unless otherwise indicated) are in stock, and will be shipped out of our office within two business days. We inspect all items before they are shipped out.
Our policy is 100% satisfaction guarantee. If there is a problem with your order, you may return it to us for a full refund (Shipping charges may apply).
We are located in Kingston, Ontario, Canada and service markets throughout North America and around the world. (please note that all prices are in US funds) . Our delivery times are as fast or faster than our competitors since all merchandise is shipped via Canada Post, UPS or Federal Express. We are proud members of the Better Business Bureau and closely follow their strict guidelines.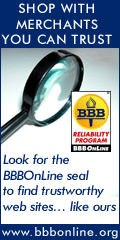 The package was received and in good condition. Thank you for your help in getting the pins here! (SD )

I want you to know that I am extremely satisfied with the pin order. You are welcome to use my name as a reference. david ingram www.centa.com www.david-ingram.com I have likely given out 2,000 other pins over the years and actually received a 45 cent quote for the US / Canada (but only US / Canada) at about the same time as i bought yours at 53 cents. I am so glad i spent a little more for yours. Having the multi-country pins is just wonderful. Your service and delivery were remarkable. For instance, there were three American tourists at the Everett-Vancouver minor league baseball game last night in Vancouver. They asked the lady I was with where she got her pin. When we actually gave them three and pinned them on them, it did more for US canada relations than a whole lot of official diplomacy. I have two country pens and just received an order of 1,000 two country car flags from China. We are using the flags and the pins as a give away at the Sept 11th PEACE Arch ceremonies south of Vancouver at the border on Sept 11. (DI )